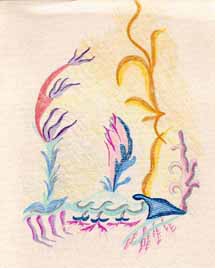 THE MAIDEN,
THE MOTHER, AND
THE MENTOR
THE WARRIOR,
THE FATHER, AND
HE SAGE
THE BABY BOOMERS
BREAK THE RULES
INTRODUCTION
The maiden, the mother, and the crone have been used to represent three distinct phases of womanhood for many years across many different cultures. Unfortunately, the term crone has taken on a negative connotation in our society so we have replaced it with the term, mentor.
For many generations, women were locked into certain socially acceptable behaviors for each of these phases. Most societies in our recorded history have been primarily patriarchal in nature. Classically within these societies, the maiden was a virgin and needed to be protected by her father until she took a husband. At that time, if she were lucky, she would then be protected and cared for by her husband. Her role was then to become a mother. If she was unable to do so, she was considered to be less of a woman. Not being able to bear children was grounds for divorce in many early societies. The man was seldom considered to be the cause of this problem. After her children were raised, the woman could then gain some power to be a teacher of other women.
Men's power was considered to be synonymous with the Sun and could be experienced directly. Women's power, however, was likened to the moon and could only be reflected off the Sun. Women could experience direct and overt power in the social system only if they shared it with their husbands or sons. In some cases, such as in the case of Queen Elizabeth, there were no men available and as a process of elimination, a woman could take the position of power. Over many long years of "civilization", women have gradually gained more overt power in some societies. In many societies, however, a woman holds the same position of subservience that she has held for thousands of years. Of course, there have been societies that were matriarchal in nature, such as the very early Greeks and the Celtics. However, this matriarchal power system was usually replaced over time by a more patriarchal one.
In the United States, women who worked very hard to settle the land and found a new nation followed their men from countries all over the world. The population of the multicultural United States is rich with women from every corner of the world. To a large extent, women have found more freedom to be independent and powerful in the United States than in many other countries around the globe.
With the birth of the Baby Boomers, women have been breaking all the rules of how to behave in each of the three phases mentioned above. The advent of the "pill" allowed women to choose when they wanted to be a mother or even to not bear children at all. Women at last had the freedom to enjoy their maiden phase in a sexual relationship without fear of pregnancy. When the baby-boomers became mothers, they often did so in ways that were very different from their parent's generation.
DEFINITIONS OF MAIDEN, MOTHER AND MENTOR
Maiden, mother, and mentor represent both the qualities within a woman and the progression of a woman's life through time. These phases also represent the placement of a woman within the female hierarchy of her family unit as daughter, mother, and grandmother. Although certain chronological ages enhance the experience of these phases, all three lie dormant within us to be called forth when needed.
Historically, women have been limited to certain socially acceptable behaviors for each of these phases. Since the post-World War II generation, which was born between 1946 and 1964, often called the Baby Boomers, women have been breaking old molds and creating a new place for themselves in society. This Baby Boomer generation represents one-third of the US population. The women of this generation were maidens in the 1960s and 1970s, mothers in the 1970s, 1980s, and 1990s and are now entering the mentor phase.
MAIDEN
The Maiden phase represents the extremes of innocence and sexuality as well as freedom and limitation. She embraces both polarities, as she has not yet gathered the experience to find her center. Maidenhood is the beginning of our transformation from a girl into a woman and represents our inner child in transition. She is that part of the self that has not yet been tried by interactions with life.
The maiden will be called forward whenever we wish to be sexual and sensual or when we wish to try something new that we have never experienced before. It is the part of us that CAN be selfish and egotistical as it does not carry the responsibilities of adulthood. The maiden remains youthful regardless of our age. The maiden holds our Love Force in a sensual, playful way.
Maidenhood usually begins at puberty and can extend physiologically into adulthood. Historically, the maiden was considered to be the daughter until she took a husband. She then entered the mother phase. Today, women can reach independence from their parents without having a husband or a child. In fact, many Baby Boomers have chosen to go to college and marry later, or not marry at all. Since their maidenhood, women have had access to birth control, which has given them new choices that were not available to their mothers.
I, THE MAIDEN, SPEAK TO YOU FROM MY SPIRIT. I EXPERIENCE THE NEWNESS OF EVERY DAWN AND DANCE AND SING IN THE SETTING SUN. MY YOUTH IS ETERNAL AND I FACE LIFE WITH THE INNOCENCE OF A CHILD. I SEEK THE LOVE OF A MAN AND OF THE MAN WITHIN MYSELF. JOIN ME. TOGETHER WE CAN HAVE FUN!
MOTHER
The mother phase represents a woman's creative and nurturing component. It is the time when women are taking on the responsibilities of adulthood. They are gathering experiences and gaining wisdom from the lessons of life.
The mother within us comes forward when we wish to create and nurture. The mother holds our Love Force in a protective, maternal way.
Historically, a woman was only considered a mother if she had a child. Today women can express this component of themselves in other ways. Since the Baby Boomer generation, they have found many new avenues for directing maternal energy through their creativity and extending this creative energy beyond the home and out into the world. This expansion has presented many new challenges for women with children, as they have had to juggle home, family, career, and themselves.
I, THE MOTHER, SPEAK TO YOU FROM MY HEART. MY ARMS EMBRACE THE EARTH AND MY LOVE IS A HEALING FORCE OF WHICH I GIVE FREELY. I NURTURE THE CHILDREN AND THE CHILD WITHIN MYSELF FROM DAWN TO DUSK AND DEEP INTO THE NIGHT. MY SERVICE IS TIRELESS. AND, AS I GIVE, I RECEIVE. JOIN ME. TOGETHER WE CAN HEAL THE WORLD!
MENTOR
The mentor phase represents a woman's inherent spirituality and intuition. The true essence of the crone/mentor is wisdom refined through experience. However, the seed of these qualities is present throughout her entire life.
The mentor is called forward in our lives whenever we need higher guidance and direction. It is through the grounding of this higher force that we become the crone/mentor. The mentor holds our Love Force in a spiritual and intuitive way.
The status of the mentor was traditionally achieved in a woman's later years and when she became a grandmother. The first wave of the Baby Boomer women is entering this phase now. Just as old limitations of maidenhood and motherhood have been broken, there is a redefinition of the crone/mentor in process now. Female Wisdom, Power and Love are much needed in today's world and women of all ages are now learning to become mentors to others less fortunate or less experienced than themselves.
I, THE MENTOR, SPEAK TO YOU FROM MY SOUL.
I AM WISDOM.
I AM POWER.
I AM LOVE.
I AM THE SEED OF LIFE AND THE FLOWER IN FULL BLOOM.
JOIN ME. TOGETHER WE CAN KNOW TRUTH!