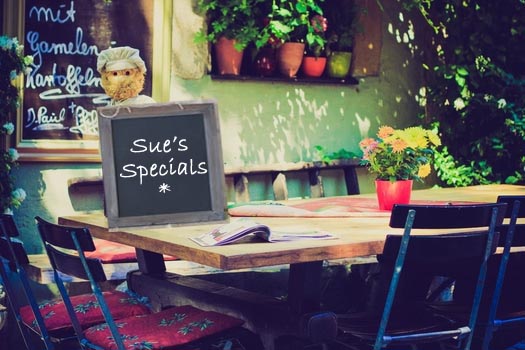 Welcome to my special store where I can share monthly discounts with you. Thank you for taking an active interest in my courses and teachings that are guided by the Arcturians. In return, I am pleased to offer affordable monthly specials to allow you to be able to experience the fullness of my teachings without being required to make a significant financial investment. It is my goal to share as much as I can with each of you, so please consider this to be my gift to you. Be sure to stop by each month to see what I have in store for you.
Come on in, pull up a chair, and let's chat!
Blessings,
Sue
 ~~~~~
The Violet Temple
Sue's Special Sale Price: $15.00 
I/we are the representative of the ALL, which are ALL the fragments of our total SELF. We wish to tell you that it is now your time to integrate your Soul into your ego. This process goes hand in hand with your process of downloading the fifth dimensional components of your SELF that you have met, and will meet.
~~~~~
Click "Buy Now" to purchase the package for the sale price, and you will receive a link to download the full package once you complete your transaction.  You will also receive the download link in your email inbox.
Remember, these are monthly specials, and they won't last long!  Be sure to purchase soon to get the discount.