Suzanne Lie, Ph.D.
Suzanne Lie, Ph.D., has been a seeker since she was a child where her active "imagination" took her deep into her inner life.  Suzanne first stepped onto her spiritual path in the mid-1970s when she met her first spiritual teacher. Since then, she has had many teachers and initiations.
Her life in the physical plane was quite "normal" as her spiritual work provided her with the confidence to continue her educational training to obtain a Ph.D. in Clinical Psychology. Her studies included personal psychotherapy and focused on alternative methods of psychotherapy, such as hypnotherapy and guided meditation, which gave her tools to help herself, as well as others.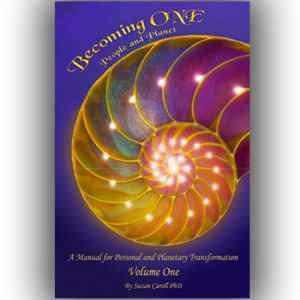 In 1999, after two years of prompting from the Arcturians, she began sharing her insights on her website, www.multidimensions.com, where her full spiritual journey is described. "Coming out" of the spiritual closet was not easy, but fortunately, documenting her journey and talking to others all over the world with similar experiences allowed her to fully accept and embrace her true SELF.
Once she built a solid foundation of knowledge regarding the journey back to the multidimensional SELF, she began writing the two volumes of the book, Becoming ONE, People and Planet: A Manual for Personal and Planetary Transformation (VOLUME 1 and VOLUME 2.)
She continues to regularly share her experiences and Arcturian teachings on her blog, Awakening with Suzanne Lie, and she wishes to help awakening ones come out of hiding and allow the glory of their highest expression of SELF into their everyday life.
Explorations into the incarnation and connection of twin flames and divine complements are detailed in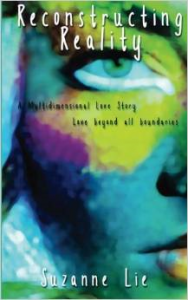 her book, Visions from Venus, and her book Reconstructing Reality describes the process of awakening to past or parallel lives and incarnations.
She is excited to share her 5-book series, Pleiadian Perspective on Ascension, which details the entire process of an ascending planet designed to assist humanity with its current transition into a higher dimension.
Recognizing the need for comprehensive educational training and guidance in multidimensionality, she has recently started a new Leadership Program, designed to train new leaders that will bring forth expanded, synchronistic guidance, support, leadership, and governance in the societal shift.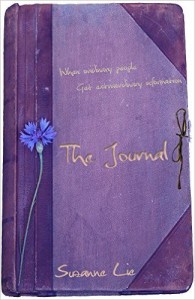 She has just published two new books, including The Journal, which features a compilation of messages received throughout my life presented in a relatable story highlighting what happens when ordinary people receive extraordinary information.  A lovely coffee table picture-book, I Saw A Garden, is a compilation of my illustrations with specific messages the images wished to convey.
All of her initiatives remind us that through seeking, communicating with, and integrating our true, multidimensional SELF into our physical life, we can greatly expand our consciousness and regain latent skills that will assist us in creating our new reality.
Suzanne is available for personal sessions and would love to connect with and assist those ready to explore multidimensionality and who feel drawn to the Arcturian teachings.
Connect with Suzanne Lie
Email
Blog
Books
Pleiadian Perspective on Ascension Book Series (5 books)
Social & Multimedia