Goddesses Ascending Earth
Are you a Goddess Ascending Earth? This 4-part Master Retreat webinar series features the triad of Dr. Suzanne Lie, Lauren Galey, and Shawnna Donop who offer insight, guidance and techniques for you to bring forth the Goddess within you to fully emanate the Goddess energy into your world. The Arcturians have guided this creation, and they will be present to offer messages and guidance on this process.
~~~~
A 4-Part Online Healing Retreat Master Class
Home-Study Course with MP3 Audio Downloads, Course Materials & Transcripts
Package Contents:
Webinar Recordings (MP3 Audio) Four Recorded Sessions of Over 2 Hours Each
o   Session 1
o   Session 2
o   Session 3
o   Session 4
Course Material
o   Full Webinar Transcripts
·       Video: Goddesses Ascending Earth
·       Healing Conversation: Arcturians on Goddess Energy
Click the "Purchase Now" link to purchase the package for $77.00, and you will receive a link to download the full package once you complete your transaction.  You will also receive the download link in your PayPal email inbox.
GODDESSES ASCENDING EARTH
Welcome Message from the Arcturians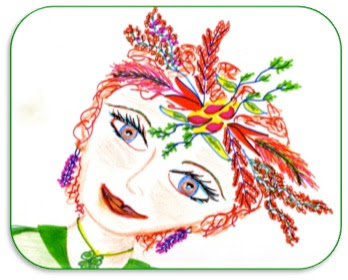 We the Arcturians are neither male nor female. Rather, we are the integration of male and female. We are initiating the "Goddesses Ascending Gaia" event to redefine the term "Goddess" to include the term "Protectors." In this manner, the female "Goddesses for Gaia" can integrate their male components of protector, and the male "Protectors of Gaia" can integrate their female components of goddess.
Gaia's humans can NOW release their third dimensional gender roles to remember their myriad incarnations in which they served Gaia either as a female or a male. Igniting the memory of how you served as Gaia's Protector Goddess will greatly assist in living your daily lives on a planet that on the cusp of transmutation into the fifth dimension.
Both women and men have always served Gaia. Hence, when we say "Goddesses," we mean the protectors of the planet who hold the goddess energy within their bodies. This "planetary goddess energy" expands your personal perceptions to include your planetary perception. Thus, you will perceive your reality from the viewpoint of being ONE with ALL of Earth.
Gaia has been identified and thought of as a female energy field because she is the Great Mother, who has the power of birth and creation. We are now asking that all our Goddesses/Protectors of Gaia to recognize and expand your own innate power of creation, as well as giving birth to that creation.
It is the NOW in which we ask that you merge the separation of genders because beloved Gaia is transmuting Her body into a higher frequency. Therefore, She needs YOUR help to release the polarities of the third dimension, by transmuting them into the Unity of the fifth dimension and beyond. Gaia needs your creative thinking as well as your ability to "give birth" to these creative concepts in your physical reality.
Gaia is calling on Her Protectors to assist Her in healing the darkness that weighs heavy on Her planetary body. Therefore, Gaia asks that you cease the prejudice and disputes between male and female Goddesses that were actually forced on Her planet by the beings of darkness.
When each of her Goddesses, not matter what gender of form they wear in this incarnation, release their own inner darkness and transmute it with the Violet Fire, they serve to assist Gaia to release and transmute the darkness that has accumulated on Her form since the closing cycles of Atlantis.
As you, the protectors of Gaia, use the power you have always had, the power of creation, the power of birth, you can assist your Great Mother to create and birth Her fifth dimensional expression of Earth. To assist you with this process, we offer the webinar "Goddesses Ascending Gaia."
In 4 sessions, we will:
1) Session 1
Recover memories of your own innate wisdom, power, and love so that you can use the all-knowing Mother Gaia to reignite your innate, inner goddess energy
Remember the qualities of the Goddess by taking you back to the Goddess Temples on Venus and the Pleiades where the Goddess is strong, confident, creative, and nurturing.
Meditations: A trip to Venus. A journey to the Pleiades
2) Session 2
Discussing and remembering how to display the Goddess energy in your every day life
We will assist you to reveal how the Goddess is within you because YOU are the Goddess. Once you find the Goddess within yourself, you are called upon to project that Goddess energy out into your world.
Meditations: Finding the Goddess within. Projecting out your inner Goddess.
3) Session 3
How to use the Goddess Power of unconditional forgiveness, unconditional acceptance, and unconditional love to disallow victimization of your life
Unconditional forgiveness, unconditional love, and unconditional acceptance are the tools used by ascending masters to rid themselves of all third dimensional illusions so that they could flash into Lightbody. However, in this NOW, you are taking Gaia with you!
Meditations: Perceiving/feeling/ projecting
Unconditional forgiveness
Unconditional acceptance
Unconditional love
You can only perceive, feel or project what you can imagine inside of your SELF.
4) Session 4
Realigning your self-image from being one person to being ONE who is in daily service to the Great Mother – planet Earth
When your Goddess energy is no longer trapped within your 3D vessel, you will naturally move into the higher states of consciousness, which are needed to actively participate in your own ascension.
Your expanded states of consciousness will also expand your ability to "heal Gaia" by unleashing the great creativity within YOU to work as ONE to "Birth New Earth."
All the plants, animals, insects, fish are ready to transmute. It is ONLY humanity that is delaying Gaia's return to Her/Your, true fifth dimensional expression.
Meditations—to be determined within that NOW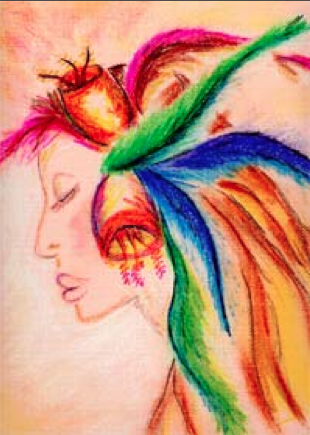 Asce