Come join us at our upcoming events, courses, and webinars!
Energetic Weather Report & Active Intentions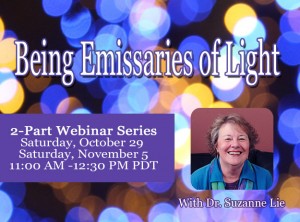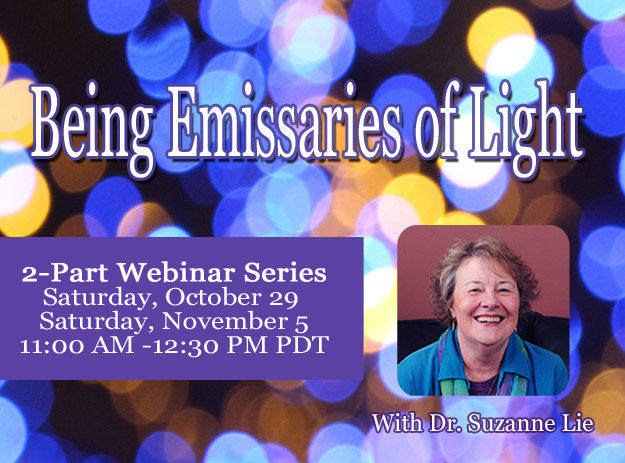 Being Emissaries of Light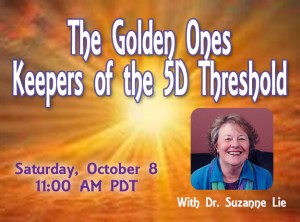 The Golden Ones ~ Keepers of the 5D Threshold
*
Interdimensional Life Review
Welcome to our in-depth 5-week process!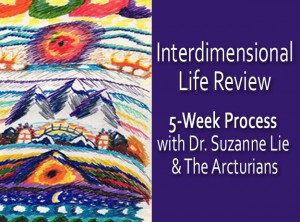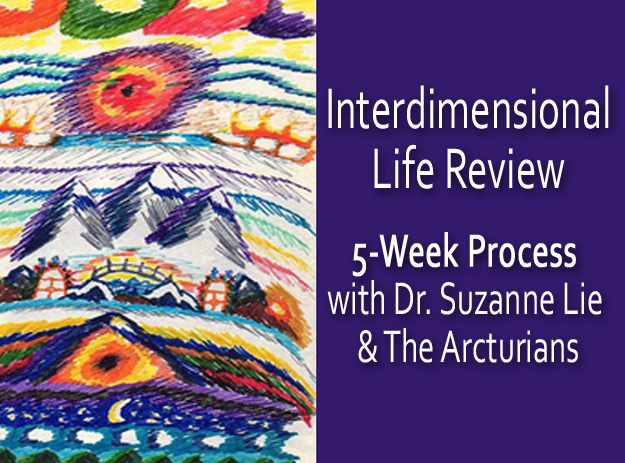 We will be guiding you through 5 weeks of the Interdimensional Experience (IDE) exploratory process.
Follow along with weekly blog posts that will guide us through each of the stages of our lives.
We are also offering additional opportunities for you to connect with each other more intimately and receive guidance in a series of three webinars.
If you are seeking an integrated and intimate experience, please join us for a three-webinar series
Energetic Weather Report & Planetary Update
Do you feel the momentum building?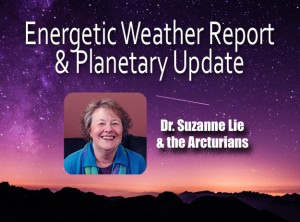 Please join us as the Arcturians share the latest Energetic Weather Report & Planetary Update.
Preparing Others for First Contact
The time has come! Join us for a one-of-a kind conversation as we discuss ways in which we plan to prepare others for first contact.
We have so much to discuss that we must plan a second session! You are welcome to attend whether or not you were able to join us for the first session.
PART I & II Complete
~~~~~
FREE Arcturian Alignment Webinar
July 5, 2016
~~~~
FREE Solstice Webinar
Saturday, June 18, 2016
11:00 AM – 12:30 PM PDT
Listen to the Recordings
 ~~~~~~
Advanced Arcturian Lecture Series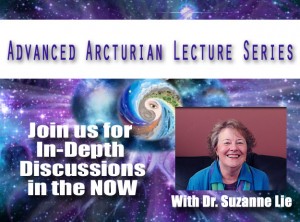 Join us for a new season of the Advanced Arcturian Lecture Series!
Please gather with us as we receive relevant guidance from the Arcturians, and we host discussions regarding these important topics in the NOW.
~~~~~~
Goddesses Ascending Earth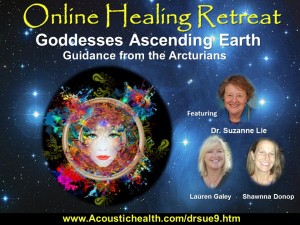 Are you a Goddess Ascending Earth? This 4-part Master Retreat webinar series features the triad of Dr. Suzanne Lie, Lauren Galey and Shawnna Donop who will offer insight, guidance and techniques for you to bring forth the Goddess within you to fully emanate the Goddess energy into your world. The Arcturians have guided this creation and they will be present to offer messages and guidance on this process.
Purchase the Learning Package ($77)
~~~~~~~
Mystery School Mini-Series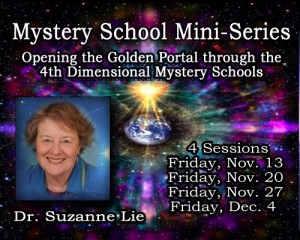 In the Mystery School Mini-Series, you will journey from your highest third-dimensional consciousness to create a portal of Golden Light, which you will ground in the core of Gaia. You will then call in your Higher Self in the fifth dimension and beyond to be your "compass," as you create a Portal of Golden Light to connect Gaia's Core with Her fourth-dimensional Mystery Schools.
As you connect the Golden Portal to each fourth-dimensional Mystery School, you will enter that Mystery School to gain the gift and lessons of each School. These Mystery Schools have served as the "Universities for Ascension" for myriad ascending ones. However, they have too often been forgotten in your busy, "modern" world.
It is the NOW to open wide the doors of these Mystery Schools as more and more of humanity are embracing the New Earth that they are consciously or unconsciously visiting in their dreams and meditations.
Check out the Learning Package
~~~~~~~~~~
4 for GAIA
We have received a very exceptional response from many of you who wish to join existing 4 for Gaia groups. We are so grateful that you recognize the importance of these efforts. We are in the process of rolling out the welcome mat to those who have already stated an interest. We just have a few more steps to take to properly prepare everything!
Stay tuned for additional opportunities to join in all of the exciting co-creative efforts unfolding across the globe! Remember that you are ALL welcome to join in unity consciousness as we focus on each element for a two-week period as mentioned in my blog: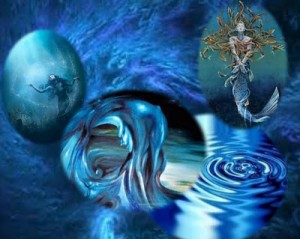 Fire
~~~~~
Affirm your dedication and join us in unity consciousness. 
Join Dr. Suzanne Lie, Ph.D. and the Arcturians in this 4 for GAIA initiative.
Gather with us in unity-consciousness to co-create a worldwide planetary healing network of dedicated individuals prepared to gather on a regular basis for the benefit of the planet.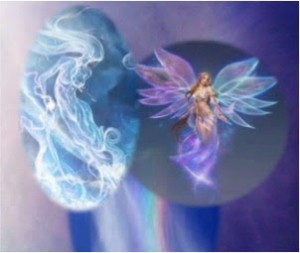 The objective is to connect in unity consciousness with an intent to focus on healing areas of GAIA's planetary body, connecting to the elements, and joining the planetary consciousness as we honor and recognize our Oneness with the planet.
Gather your friends (we suggest having a group of at least 4 friends at each gathering) and watch your 4 for GAIA group bloom!
Join us as we actively introduce and begin to build the 4 for Gaia planetary (and galactic) network. We will share the details on how to begin, build, and maintain your very own '4 for GAIA' group as you engage in regular gatherings. Be prepared to share your activities and experiences.
Stay tuned for the Learning Package.
~~~~~~~~~~