In-Depth Information
for Expansion of Consciousness, Raising of Vibrations, and Further Study
Thank you for perusing our learning packages! We work closely with the Arcturians to bring forth pertinent information to guide you through these transformational times.  If you were unable to join us for our many live programs, we are pleased to offer these packages to you which are designed to enable the same learning on your own time and schedule – all at your convenience!
We welcome you to peruse the products and information below which have been an integral part of the expansion process through which the Arcturians have been leading us. Each program is part of a process and is very impactful as it guides you through action-oriented activities.
NOTE: Due to the digital nature of the learning packages, we exercise a no-refund policy. Thank you also for helping us to maintain the integrity of the information by not re-posting or sharing with others since the material has copyright protection. Thank you! 
Preparing for First Contact

The time has come! Join us for a one-of-a kind conversation as we discuss ways in which we plan to prepare ourselves and others for first contact.
Finding Calm in the Midst of Chaos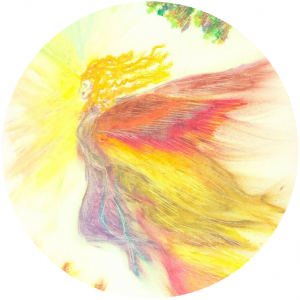 Join Dr. Suzanne Lie & the Arcturians for an in-depth discussion about Finding the Calm in the Midst of Chaos. Many of you wish to understand the current energies from a higher perspective. You desire to know what you can do to positively impact the planet and those around you. We discuss these topics in detail. Combining thoughts and emotions to create peace and clear thinking.
Merging with GAIA: Chakra Serenade

Explore the personal and planetary chakras and join our special surprise guest, Gaia, who served as our gracious tour guide through the planetary chakras! We are now pleased to share with you the magic and deep connections that you can make as you explore and connect with your personal chakras while learning about and connecting to the planetary chakras.  We welcome you to begin your personal journey, and we have compiled a comprehensive Merging with GAIA Deluxe Study Guide to walk you through the full exploratory process. 
GAIA Speaks

Over 100 pages of relevant messages from GAIA (Mother Earth) to assist us in understanding and preparing for the current transformational period of the planet and its people, including thorough reviews of human evolution and history.
Light Language and the Human Chakra System – PART 1

Join Suzanne Lie, Ph.D. as she enables us to expand our consciousness with information and guided meditations in this 3-session course (2 hours each.) As you expand your consciousness into the 5th Dimension and beyond, you are beginning to perceive thought forms and energy packages. Your Clairaudience, Clairvoyance, Clairsentience abilities are coming online, and with all of these skills arriving now, you are preparing yourself to be able to perceive, receive, and interpret Light Language.
Mystery School Mini-Series

Enter the 4th Dimensional Mystery Schools to gain the gift and lessons of each school. These Mystery Schools have served as the "Universities for Ascension" for myriad ascending ones. It is the NOW to open wide the doors of these Mystery Schools as more and more of humanity are embracing the New Earth that they are consciously or unconsciously visiting in their dreams and meditations. Learn More….
Answering the Clarion Call

Join Dr. Suzanne Lie, Ph.D. and the Arcturians in the event, Answering the Clarion Call: Calling Home and Answering the Phone, which is a 2-session webinar series (1.5 hours each) featuring hands-on, experiential workshops where you will learn and adopt practical methods to connect to your higher guidance as you expand your consciousness to build a strong, two-way system of communication with Home.  Some of the most common questions asked by awakening ones include, "Who am I?", "Where am I from?", and "Why am I here?" The clarion call has been sent out to each of us, and it is time to build the connection to Home so we can receive clear answers to these questions. Once connected, your higher guidance will offer consistent support to enable you to become fully engaged in fulfilling your individual and collective missions. Learn More…..
From a Higher Perspective: Multidimensional Training Manual

A compilation of messages and teachings from the Arcturians regarding the expansion of consciousness, the perception and creation of reality, and higher dimensional perspectives.
 Accepting the Call: Seven Steps to Self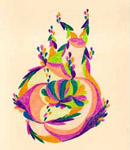 When we accept the Call to Awaken, the multidimensional light of our true SELF begins to take residence in our physical body. This higher frequency light of our SELF moves into our chakras and causes them to spin faster. As each chakra is cleared of toxins, the life-long patterns of fear and beliefs in limitation, separation, and unworthiness are released from our body and our deep unconscious. This journey is presented in seven steps, with each step representing the sequential clearing of the chakras.
Advanced Arcturian Lecture Series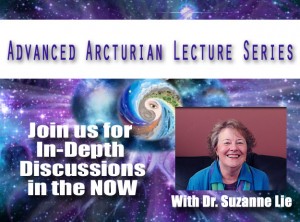 Featuring relevant guidance from the Arcturians, we host discussions regarding important topics in the NOW.
Gain a greater understanding of unconditional love, multidimensional power, and infinite wisdom.
This episode features the recognition of your Higher Self as YOU, caring for your physical body as you transmute into lightbody, taking time to integrate, recognition of the valuable insight we provide, and your unmanifested lightbody.
Featuring the following highlights: 
– You are always protected
– Sending unconditional love to those of what we call "dark" to assist in releasing the programming
– Connect to the Earth elemental and recall childhood innocence
– Share helpful information with those receptive to hearing
– Preview of the coming attractions of your 5D perceptions and reality
– Longing for home
This episode focuses on clearing out what you are wishing to release to make room for what you wish to create in your reality in your Garden of NOW.
This episode focuses on aligning with unconditional love and transmuting with violet fire as you release judgment and fear. Perceive and connect intimately with your Higher SELF by bringing "their" essence into your body. Recalibrate your 3D brain to merge with your multidimensional mind.  
Goddesses Ascending Earth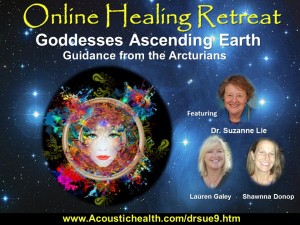 Are you a Goddess Ascending Earth? This 4-part Master Retreat webinar series features the triad of Dr. Suzanne Lie, Lauren Galey and Shawnna Donop who will offer insight, guidance and techniques for you to bring forth the Goddess within you to fully emanate the Goddess energy into your world. The Arcturians have guided this creation, and they will be present to offer messages and guidance on this process. Package includes MP3 Audio Recordings, Full Event Transcripts, and additional conversations. Learn More…
NOTE: Due to the digital nature of the learning packages, we exercise a no-refund policy. Thank you also for helping us to maintain the integrity of the information by not re-posting or sharing with others since the information is protected by copyright. Thank you!