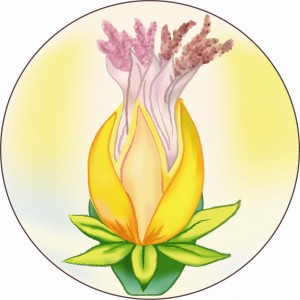 Dear Ones,
We are the Arcturians, returned to help you with the final blending of polarities. We cannot find words to express our admiration for your tenacity and courage to continue your great transformational process. With us now are the many aspects of your Multidimensional SELF in the higher dimensions, who wish us to tell you that they are extremely PROUD of you. They desire to remind you that they wish to speak with you personally and are constantly open to your call.
BECOMING SELF
Now that you have returned to your Multidimensional SELF, you are coming to the completion of your fears and dramas. You are now fully aware that your every thought and emotion is projected into the 3D hologram of illusion for your enjoyment or disdain. Every thought, especially those heavily laced with emotion, is a preview of the reality you will manifest. You are NOW the sole/Soul creator of your reality. Regret creates more of that which you disdain, and thanksgiving creates more of that which you enjoy.
Fortunately, whenever you feel lost or afraid, you can reach into the Flow of Universal Energy and Higher Dimensional Light of your SELF to receive comfort, wisdom and forgiveness. You can CHOOSE to constantly bathe in the Flow of Universal Energy, hold it in your consciousness, maintain your connection with it, or you can CHOOSE to forget it. Remember, that "not doing anything" is also a choice.
Even though there is much that you have remembered, you are still babes learning/remembering how to crawl through the Universe of All That Is. The Flow reminds you that there are no mistakes, and there are no accidents. It also reminds you that if you fail in your attempt to create a certain reality, instantly forgive yourselves and congratulate yourselves for having the courage to try.
You, brave warriors that you are, have spent many earthly lifetimes being a person. Now, as your consciousness has expanded into the fifth dimension and beyond, you are learning to BE a planet.
BEING A PLANET
Many of you who have incarnated in this special time, are among the FIRST who banned together, millennia ago, to join the experiment of intelligent life in the third density. You knew that it would be extremely difficult to remember your SELF in the illusions, polarities, fears and cruelties of such a low vibration, but you were resolute. You were also naïve, for you had no way of knowing just how difficult it would really be.
Nonetheless, you were a group of life forms who desired the experience of being a planet. You had all expanded your consciousness beyond the confines of an individual, and the next step was to begin the process of joining your consciousness with others to become a planet. Therefore, you united with a planet whose desire was to become a Star. This planet was/is Gaia.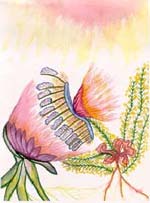 It has been difficult for your ego minds to envision that you are actually such evolved Beings, but now that you have returned to your SELF, you are able to embrace your true multidimensionality. You are beginning to realize that as Gaia and her inhabitants accelerate into the frequency of the fifth dimension and beyond, being an "individual" will be too limiting an expression, too small a vessel to hold your great Essence.
As you blossom into your Lightbody, your auras will expand to the size of a planet—and beyond. When the aura of each inhabitant of the planet is the size of the planet, then how can these joined auras be anything other than—A PLANET?
You have experimented with everything from worshipping the planet, to taming the planet, to destroying the planet. Now, you can realize that you ARE the planet, as you are NOT separate from it. Therefore, when you worship it/Gaia, you worship yourselves. When you try to tame Gaia, you try to tame yourselves. When you do things that destroy Gaia, you destroy yourselves. You are ONE; each and every inhabitant of this Planet, together, is ONE BEING.
BECOMING LIGHTBODY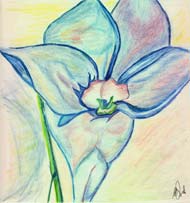 As each of you allows your Lightbody to burst forth from within your clay shell, you contribute to the blooming of the Goddess Gaia—your Mother, your SELF.
When you are Lightbody, every thought and feeling that you choose to allow to take root in your consciousness will INSTANTLY manifest in your "personal" experience. You have been too asleep to be aware of this fact, but now that you have Awakened, your experiences will prove this theory to be a fact.
You stand at the crossroads of the life that you have always wanted and have long ago given up hope of ever "achieving." Now you can cease the "achieving" and LIVE the "being." You can KNOW that all that has ever been said about your Victory in the Light has come into fulfillment in the NOW. As the "high" of fear and challenge is replaced with the Joy and Fulfillment of living your Purpose, the fear and sorrow of your third dimensional incarnations will become a distant memory.
New challenges will indeed come, but your Soul has fully entered, and taken command of, your earth vessel. That is the reason why many of you are "suddenly" ready to live your secret dreams. Your ego has been reassigned as the primary grounding force and interface with the 3D hologram.
Now, you can allow your Soul to gradually and safely transform your body. The stress of your past "challenges" filled your body with adrenalin and lowered your consciousness to "survival mode." As this stress-commanded adrenalin is slowly, yet steadily, replaced with the added light/prana that your Soul can hold, your body will naturally alter.
RETURN OF THE GODDESS
The fear and sorrow of your many lives as a woman (even if your current body is male) as well as the limited freedoms of your female ancestors, is calling to be healed. The feminine polarity of the Goddess must return to Her position of POWER, LOVE, AND RESPECT. Only then can the Feminine Mother join the Masculine Father in the great Planetary Mystical Marriage so that they may give birth to their androgynous Light Children.
You humans, the Keepers of the Land, are now able to perceive the new matrix of light overlaid on your physical form. As you allow the matrix of light to progressively integrate into the DNA codes for your body, you safely activate the "third strand." This third strand is the Mother of the Twelve Strands of DNA, which is your birthright.
It is helpful to visualize the process of your birth into Lightbody in your second, navel chakra, as you simultaneously visualize Gaia's birth into Lightbody in Her second chakra. The second chakra represents the feminine ability to gestate new life, whereas the first chakra represents the masculine ability to initiate new life. The masculine and feminine are NOW joined in the process of creating a new body for you, and for Gaia.
THE POWER OF LOVE
As the Feminine Power of The Goddess increases, so does the power that she holds: the Power of Love. Love is the healing force of the Universe and offers the cohesion that will allow ALL life to unite into the ONE unified force of "Being a Planet." With every moment of the NOW in which you remember to express your SELF, you are able to BE more LOVE. LOVE is the force that will heal the wounded feminine polarity.
As we continue to pour LOVE into the body of Gaia, we will heal the long patterns of hurt feelings, fear, and shame that the female polarity has suffered through out HIS-story. Your governments have even set off horrific bombs onto the body of Mother Earth with no concern for HER life. They, "the men," then spent several decades continuing to experiment with their Power Over others by exploding more and more of these weapons of mass destruction on the face of, and even inside the body of, the very Mother who gave them a place to play out their war games.
ASSISTING GAIA
Now Gaia is through with these games and will NOT allow them to occur any longer. "Scientists" and "warriors" will wonder why their plans to create bombs and wars are thwarted in unusual and unforeseen ways. The Feminine Power has returned to balance the Masculine Power. Gaia will have her voice, and in fact, she will be loudly expressing it. Many women will have "issues" with their second chakra as they assist Gaia's transformation through their own bodies. Then, as they heal themselves, they will contribute to the healing of Gaia.
Men also carry feminine energy, just as women carry masculine energy. With the return of the Goddess, the warriors, male and female, will release their core belief that, no matter what the cost, they must protect by killing. They will then put down their guns to reach for pens, brushes, computers or whatever tools they choose for creation rather than destruction. It is then that they shall find a new courage based not only on the confrontation of their fear, but on the confrontation of their ability to LOVE.
The Game of War and Destruction is being replaced by the Game of Love and Creation. As you assist Gaia with Her transformation into fifth dimensional Planet/Star, She will assist you in your transformation into fifth dimensional Lightbody/Planet. As each of you merges your Personal Chakras with Gaia's Planetary Chakras, you quicken your merging of Person into Planet, as well as Gaia's merging of Planet into Star.
BLENDING PERSONAL AND PLANETARY CHAKRAS
As each of your magnificent auras expands with your greater potential, your auras will overlap and intermingle so completely that your "Being" a person shall be synonymous with your "Being" a planet. As Gaia's Keepers of the Land become The Land, and Gaia's Keepers of the Water become The Water, Gaia's consciousness will so expand that even a planet will be too small to hold Her consciousness. Then Gaia's planetary "Being" shall expand to become a Star "Being."
When Gaia becomes a Star, and you become a planet, your collective emotions shall become the water, your collective thoughts shall become the land, your Collective Consciousness shall become Planetary Consciousness and your collective chakras shall become planetary chakras. In preparation for this transformation, Gaia will merge Her consciousness with your consciousness through Her chakras.
As you accept this blending of planetary into personal consciousness, you will integrate Gaia's Essence into your own Essence through your chakra system. Just as you accepted and integrated your higher dimensional SELF into your 3D self, you will NOW accept and integrate your Planetary SELF into your human self.
EARTH CHAKRAS

Each chakra represents and resonates to a different frequency. In turn, each of these frequencies represents a different electromagnetic energy field that you use to activate the 3D hologram to create the "experience" of being physical.
As you unite your personal chakras with Gaia's planetary chakras, the frequency and electromagnetic field will activate your multidimensional hologram to create the "experience" of being not only a physical human, but also, a physical planet.
Once you have returned to your initial SELF as the united Being who chose the experience of "Being a Planet," you can continue that experience or "graduate" into another experience.
Just as you assist Gaia in Her transformation, She assists you in yours. In fact, Gaia will now communicate with you about the process of blending personal and planetary chakras.
Blessings to you all,
The Arcturians
MESSAGE FROM GAIA
Dearest People of my Body,
I am joyous to be able to communicate with you again. I appreciate the voice of this channel to translate my message into human language, as many of you do not understand MY language—YET. You see, I am always communicating with you. However, I don't speak human; I speak "Planet." When I am overly-emotional, there are floods and rainstorms; whereas when I am emotionally shut down, there are droughts and dry winds. My clear skies tell you that I am happy while my wild, stormy skies tell you that I am upset.
In fact, in many ways, my humans and I are already merged, for my "waters" are actually my humans' emotions, and my "skies" are my humans' thoughts. For, after all, I am actually a holographic projection of the group reality you have created with your collective thoughts and emotions, and, oh yes, your attention. Your attention is often most important, as it shows whether you are "conscious" or "unconscious" of your powers to create your reality.
When you are conscious of your powers, you place your attention on the thoughts and feelings that will create the reality that you wish to experience. On the other hand, if you are "unconscious" of your powers, you will not even know that you are creating your world and will likely feel like a victim.
Feeling like a victim is a powerless, frightening experience. Furthermore, if you place your attention on those fearful thoughts and feelings, you are "unconsciously choosing" to create with fear. Fearful creations are seldom comfortable to the creator. However, when you are conscious of your powers of manifestation, you take responsibility for where you choose to place your attention, forgive yourself if it doesn't work out, or give yourself praise if it does. Then, you are a "Conscious Creator."
The fact is, whether you are aware of it or not, ALL of you are creators. You, the Conscious Creators, may "stumble" more often as you take more chances with your emerging realities. On the other hand, you learn faster because you are willing to take responsibility for your powers and face life head on.
You, the Awakened Ones, seek the Truth even though you also know that you already have it. You are awake enough to know that somewhere within you is the key to access that Truth. You also know that there are volumes to remember about your SELF. And remember you will, for your consciousness is expanding to Planetary Consciousness.
What that means is that you are, or soon will be, able to multidimensionally tune into all the communications of all the Beings on, or in, my planet. At first this experience could be quite overwhelming, but luckily it comes on slowly enough for you to adapt. I have observed that your adaptations are largely "unconscious."
Therefore, you may not know why you are gradually gaining a deep empathy for every living thing and releasing old habits of Power Over others. You may not yet be aware that you are experiencing the planet from within your personal consciousness, but, concurrently, you are discovering a great Power Within.
I wish to take a moment to define what I mean when I say "consciousness." Consciousness means awake-ness. You have awakened, and are awakening, to your multidimensional perceptions. You are experiencing this by healing with crystals, talking to your plants, communicating with animals, "feeling/seeing" Faeries, "heart/seeing" Angels, and receiving communications from the fifth dimension and beyond.
All of these activities and communications create a reality that is based on Unconditional Love. And, realities created from Unconditional Love are very enjoyable for the creator. What if all of my humans could place their "attention" on minerals, plants, faeries and angels?
What if all of my humans awakened to their multidimensional SELF? Well, that is what is gradually occurring. Do not be distressed. It may seem that what I speak of is only vaguely possible; however, you are much closer than you dare believe.
In fact, go ahead and dare to believe in a multidimensional reality where you are joined with all life. If enough of you place the power of your attention on that belief, you would insert it into the Collective Consciousness. If you can merge your consciousness with mine, you will insert into the Planetary Consciousness the belief in our Multidimensional Reality.
In the Western world, you have disassociated from the "animal" self in which you live. You are correct in that YOU are not an animal, for YOU are pure consciousness. However, your animal, earth vessel is the vehicle, like your automobile, that carries your consciousness and gives you the experience of being in form.
As your consciousness continues to expand, so does your form. First you were an infant, then a toddler, then a teen, a young adult, and an adult. Now you have reached the crest of adulthood, no matter what your age, in that you are remembering what you knew as an infant—ALL IS ONE. The cycle is complete, and your process of re-birth has begun.
You are about to be re-born as a planet. I ask you now to FEEL your SELF as the planet. Just as you can FEEL your arms and legs around you, FEEL the planet around you. You will experience your emotions as the waters of your planet and your thoughts as the skies of your planet. Just as you have many personalities within your human self, you will have many beings within your planetary self.
Together, we will return to the Unity of Consciousness that we had before we began our third dimensional adventure. However, prior to our third dimensional adventure, our unity was without any sense of individuality. Now, each of us, I—Gaia—included, will experience complete Oness, while simultaneously maintaining a distinctive sense of personal SELF. We will each BE like a "conscious" drop of water floating in the vast ocean, while we are simultaneously, completely aware of, and merged with, our Multidimensional SELF.
We will be a Planetary Consciousness with a distinctive sense of individuality. From the very beginning of our 3D experience it was our collective challenge to accept and respect the myriad complexities and divergences that is our Planet, while also being joined into ONE, united consciousness.
Imagine the reality WE shall create when each of you, my people, regain your Planetary Consciousness, while simultaneously maintaining your full individuality. It is the combination of unity and individuality that will initiate our Planetary Ascension.
My ones, I wish to remind you that by returning to the Planetary Consciousness from which you sprung, you will lose nothing, AND you will regain your SELF. The fifth dimension is now anchored in my heart and in your hearts, as well. Because of this, it is difficult for you to maintain your belief in the 3D illusions of separation and limitation.
Gradually, you are remembering that we are ONE, Person and Planet. We are—UNITY IN DIVERSITY—exactly as we had planned long, long ago. The moment of our transformation is NOW. In fact, it has begun!
I shall return to assist you in merging our First Chakras, Personal with Planetary.
In Eternal Love and Peace,
Gaia