FROM THE NEXT FALL WE PLAN TO SWITCH TO A MONTHLY PAID SUBSCRIPTION, A LITTLE FEE TO PAY FOR THE AMAZING AND HELPFUL EFFORTS OF DR.SUZANNE LIE.FOR NOW THE SUBSCRIPTION REMAINS FREE.
Become a Member to Unlock the exclusive content of multidimensions.com. (Free Books and Meditations, special events "FOR MEBERS ONLY" every month) and more.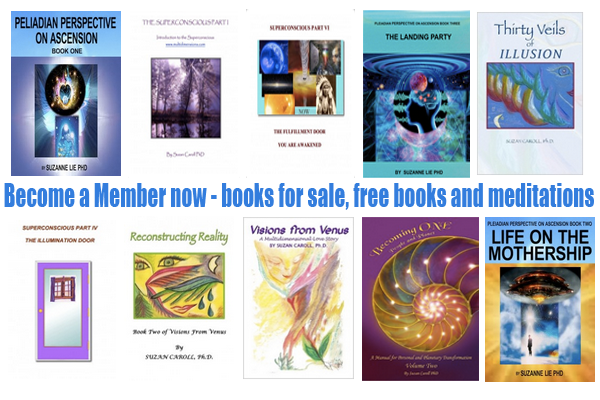 This content is restricted to site members.
If you are an existing user, please login (Existing user log-in), new users may register below. Scroll down until you see (new user registration form) once you click register a password will be sent to your e.mail. Come back into this page and insert your Username and Password in the (Existing user log-in) form.
Once registered you can download the content you like.
The Download will start automatically, after clicking the "download button" and you will find the files in the "download folder" of your computer.